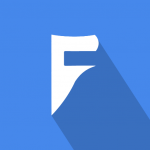 Website fawesomeapps Fawesome Apps
Sound experience and understanding of the following:
1. Java and Kotlin programming languages
2. Design patterns and code architecture
3. Concepts relating to web and networking such as sockets, REST, etc.
4. Database and persistence (SQL, NoSQL)
5. Other miscellaneous concerns such as marshalling (JSON, Protobuff), tools like Maven, Gradle, etc.
6. Version control system (Git)
7. Excellent communication and writing skills (for remote work and documentation)
8. Working high-speed internet
The following would be good and recommended to be aware of:
1. Experience in other dynamic languages and web frameworks
2. Working with large codebases and teams
3. Linux administration and dev-ops
4. TDD
5. Concepts of functional programming and typed-programming
6. Multimedia (codecs and wrappers, FFmpeg, streaming)
7. Good sense of UI/UX
You will be tasked with (not limited to) maintaining, writing, refactoring, documenting and testing existing codebase.