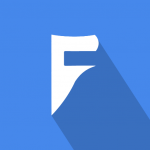 Website fawesomeapps Fawesome Apps
As a Flutter Mobile Developer, you will create multi-platform apps for iOS and Android using Flutter. You will be responsible for: –
Writing clear, maintainable and testable code that you are proud of
Gathering and evaluating user feedback.
Working as a part of a dynamic team to deliver winning products.
Providing code documentation and other inputs to technical documents.
Supporting continuous improvement by investigating alternatives and new technologies and presenting these for architectural review.
Troubleshooting and debugging to optimize performance.
Architecting, designing, developing and deploying new features for mobile applications.
Designing and implementing mobile applications.
Participating in the definition and implementation standards for mobile development.