Optimizing the development process of your business and reducing defects is the goal of all companies. IT outsourcing is one of the solutions for those who seek the strategic use of external resources to carry out traditionally carried out activities utilizing internal resources and equipment at a high cost to the company. And we at Fawesome App, as experts in software outsourcing and outsourcing our developers, understand that very well. In this article, we show why software development outsourcing works for any company and how your company should hire this model of work for your project.
Many companies that work with a very large or complex communication flow have this type of external support so that it is not necessary to set up an internal IT core. Additionally, well-known brands successfully attract more than thousands of third-party organizations to work. This allows them to reduce costs and significantly focus on their field of activity. Software outsourcing reduces companies' costs by 30-60%.
As suggested by the State of Software Development Report, 66.62% of software development companies have outsourced companies to carry out their projects. The high demand for software applications and services is forcing more companies to resort to outsourcing to meet the needs of their customers. However, the outsourcing of software development usually leads to companies – quite rightly, and we will explain why – many doubts and even fears regarding the final result, collaboration, and, above all, the confidentiality of shared documentation.
What is Outsourcing?
Outsourcing is a set of measures aimed at transferring certain processes and functions by a company to another organization operating in the desired area. In a nutshell, this is the attraction of resources from the outside.
IT outsourcing means working on web programming, website development, administration, custom software development. For companies using software development outsourcing, this allows them to temporarily attract highly qualified specialists without inflating their own staff, thereby saving resources in the medium and long term.
Why should you consider outsourcing software development?
Companies have always opted for outsourcing to cut development costs and quickly find the IT talent they need. However, this IT practice has recently become especially popular due to global economic and social changes in behavior.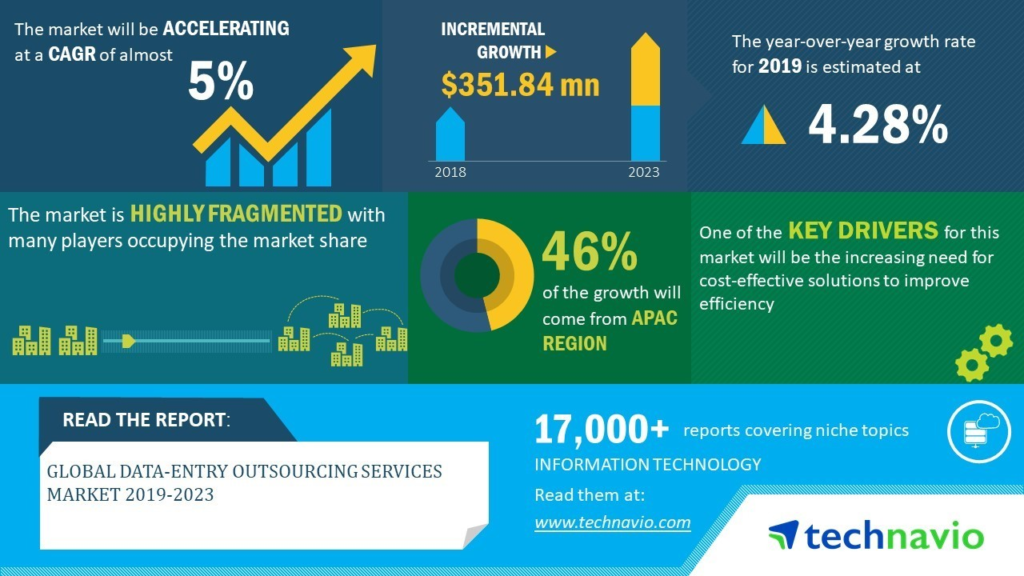 According to the recent Outsourcing Market Data Analytics – Growth, Trends, Covid-19 Impact, and Forecasts (2021-2026) report, the global IT outsourcing market was valued at $30.4 billion in 2020, and this is projected to reach $94.6 billion by 2026 with a CAGR of 21 .5% between 2021 and 2026.
Since 2019, the world has been experiencing a deep economic crisis caused by the Covid-19 pandemic. During a time of uncertainty in 2019-2021, businesses have faced many hurdles, from temporary closures to new social behavioral norms such as social distancing, telecommuting, and staying at home often.
Companies have been trying to find new ways and strategies to retain their customers and maintain a competitive edge in the marketplace. One of the most effective solutions is digitizing the business and developing native mobile and web applications for compelling customer interaction. Unfortunately, building a custom digital solution is never a cheap option. This is why many companies are turning to software development outsourcing.
IT outsourcing allows companies to stick to their strategic goals. Outsourcing companies can:
Reduce software development costs
Speed up the development of your software
Employ highly qualified talents who can incorporate the latest technologies into their digital solutions, e.g., machine learning, artificial intelligence, Internet of things, and many others
Maintain a competitive advantage in the market
What are the challenges of Outsourcing?
The accounts of people who have experienced the consequences of partnering with the wrong software development outsourcing agency are similar. The company is hooked on a price no one else can compete with and fantastically short development times (two months in most cases). But the miracle does not happen in two or six months, and the audit of the code shows that the application is completely unusable. Months of work and thousands of dollars thrown out the window. Worst of all, most companies don't get a second chance to start a project from scratch due to a lack of money or a missed moment to launch a product.
That's why you should be conscious of the top four challenges you can face when outsourcing software development and arm yourself with solutions.
1. Supporting the wrong Horse
As stated by Clutch, there are 200,000 software development agencies you can outsource to worldwide. If you're searching for a remote development team using only two filters (price and term), you might feel like a kid in a candy store. To make the right choice, you should add many more criteria:
Quality of previous work
Used Software Development Life Cycle Models
Code quality (should meet established standards)
Flexibility in team size and time allocation
Transparency of the development process
Testimonials from past and present clients
Willingness to stand up for your vision of the product
2. Misunderstanding
The main advantage of software development outsourcing is that it gives you access to a global talent pool. But, this can lead to one of the main problems with outsourcing – poor communication. Misunderstandings and lack of communication between you and your remote team can arise from time zone differences, poor language skills, and cultural differences.
Here are some pointers to reduce the potential risk of misunderstanding:
Schedule regular meetings using audio or video communication tools such as Google Meet, Zoom, or Slack.
Encourage communication between your internal and external teams.
Use collaboration tools like Asana, Jira, Trello, etc.
Enlist the assistance of a dedicated project manager.
Refine your project requirements with the Software Requirements Specification (SRS).
3. Code Quality Issues
Your outsourcing partner will be the only one who understands the code. This means that you will be tied to them without the ability to change development partners. You need to make sure that the software company you are outsourcing:
Confirms to industry standards (e.g., ISO standards)
Confirms to coding standards (e.g., MISRA, CERT)
Uses automated static analyzers to enforce coding standards
Maintains technical documentation related to source code
To evaluate the code your potential outsourcing team is using, you can check out their Git repository.
4. Leaks of confidential data
Keep in mind that sensitive data leaks can occur both initially, during development, and in the post-release phases. To prevent leak of confidential data, make sure that the outsourcing software development company you are hiring:
Sign a non-disclosure agreement (NDA)
Include intellectual property (IP) protection in your contact
Use only licensed, certified software and update it regularly
Store all source code on internal servers and only allow access via VPN or private network
How to do IT Outsourcing?
Every company develops different criteria and is driven by both culture and financial or operational analysis, but there are standard criteria you should look out for.
1. Concentrate on relationship management via clear communication
From the beginning of the relationship, establish regulations and procedures for communication and appoint a designated person to ensure the flow of project information between you and the sourcing organization.
Management relates to managing outsourced IT processes and focuses on the jobs and responsibilities of customers and service providers.
The basic objective is to ensure that all parties involved contribute equally to the achievement of shared goals and objectives.
Starting with the service providers, managing outsourcing for them would require achieving the desired results like cost savings, efficiency improvements, quality improvements, value additions, and others depending on the specific needs and requirements of the customer.
2. Hire a specific consultancy
For businesses, there are several advantages to hiring an outside consultant. The most important ones include having a positive impact on the company. IT consulting services can be hired on an hourly or contract basis to fill interim IT management positions. There are many things to consider when looking for an outsourcing company, but the most important aspect to consider is that you are choosing a partner and not just a provider. You and your outsourcing partner must be confident, collaborative, and communicative since a communication breakdown is the last thing you want.
3. Don't underestimate the complexity of the service
The day-to-day running of a business is often complex, and most business leaders don't fully understand how difficult and time-consuming some tasks can be. Clearly, communicating what you need to an outsourcing vendor is therefore paramount to a successful relationship as it helps business leaders and the outsourced company recognize complex workflows. When processes are successfully completed, a company can adapt its procedures and streamline systems.
4. Confirm contracts at the beginning of the partnership
By signing contracts, you can determine deliverables from the start. So there are no questionable actions along the way. Setting dates clearly to reflect and discuss your project is desirable to determine the success of the project and the changes that need to be made. Don't forget to cover intellectual property rights, contract duration, and service return agreements.
5. Look for industry certifications
A third-party company that is ISO certified or has won industry awards is much more likely to be a trusted partner. For example, choosing a company that is ISO certified ensures that the company has an information security standard and is actively working to improve its offerings. Choosing an outsourcing company that has established long-standing partnerships with both clients and major industry players suggests that it is a reliable partner and one that can forge a long-term relationship.
6. Trust good work
If the outsourcing company meets the above criteria, then it is believed to be doing a good job. A great outsourcing partner will complete the work to a high standard and continue to nurture the relationship by suggesting improvements.
Developers with the courage to challenge you, rather than just agreeing to no questions asked, are proactive. An outsourcing partner must offer more than just hiring employees. Companies that offer other services and solutions are more likely to deliver a job well done. Their broader offering means you can be safe in the knowledge that the company is a well-established organization.
In the end, excellent IT outsourcing management requires many components: leadership, tools, processes, people, skills, and principles. Operating on shared principles can create the foundation for the high-trust relationship needed to deliver the complex results expected from today's IT outsourcing deals.
Software development outsourcing
We are a world-class team of professionals fully dedicated to driving the digital transformation of our clients. Our rigorous selection process ensures that we only work with the best IT talent to ensure the delivery of high-quality software every time. We are used to providing software development outsourcing services for international clients, management companies, and outsourcing companies. Therefore, if you are looking for developers already available to solve your software development needs, we will be happy to help you.